A Novel Idea: What The MOD Squad Has Been Reading
The MOD Squad is comprised of women leading busy & diverse lives. Some of us are working a few different jobs at once, some are killing the entrepreneur game, some are raising tiny humans, some are carrying around tiny humans in their bellies, some are traveling in ministry, some are traveling just for funsies, but all of us are committed to our role at MOD. It's easy to enjoy working for a company that pushes & challenges you as a person when you have such a wonderful team cheering you on. One of our favorite things to do as a team is read books!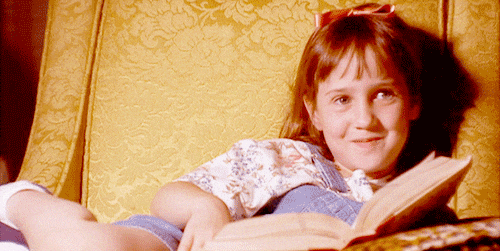 Each month, we decide on a book that will help us grow as a company, or as individuals. It may be challenging to find time to read an entire book, so we break it up to 4-5 chapters a week, & then discuss them in our weekly meetings. It has been an excellent way to motivate us to be better coworkers, & better people. After all, readers are leaders!
So what are we reading? Here's the last 4 books we read as a team, & a sneak peek into what new book our team just started!
4. Strengths Finder 2.0
In a world where there's a quiz or personality test to pinpoint your weaknesses at every turn, why not change things up & start celebrating your strengths? This book was so encouraging for our team. We could discuss the things each of us were really good at & celebrate our diversity. There's room for everyone at the strength table, & we should be very thankful that we're not all alike. You can purchase it here. Disclaimer: If you purchase this book used, you will have to pay for a new code to access your strength quiz. Each book comes with a unique code that can only be used once. When directed to the website, you will need to enter that code, or purchase a new one to the take the strengths quiz.
3. The Total Money Makeover
This was an EXCELLENT book for our team. Some of us had already been through the steps & shared their success with the total money makeover. The rest of us were able to share our goals to make it work for us & encourage each other to take on the challenge. This was a very easy read, & thoroughly enjoyed by all. You can purchase the book here.
2. Eat That Frog!
A book that our task-oriented team members LOVED, & our more free-spirited ones felt challenged by! It made for some great discussions regarding the concepts in the book. We especially loved the push to move toward our goals each day in our careers, but also in our personal lives. It's a great book regarding the best use of your time, & how each minute of every day can be used to bring us closer to who we want to be. You can purchase it here.
1. The Best Yes
A book that each of our team members could relate to! We've all been put in positions where we have to decide between people-pleasing & the best yes for us in our season. Each discussion was a good belly-laugh over how we found ourselves in a situation just like the ones in the book recently, vulnerable moments, & encouragement to keep getting better at giving out our best yes while also using the power of the small no. This was an emotional & life-changing book for all of us! You can purchase that here.
What's next?
We started this book this week! You can purchase it here & read along with us!
---